San Francisco Giants, YETI, and Coors Light Team Up For Giveaway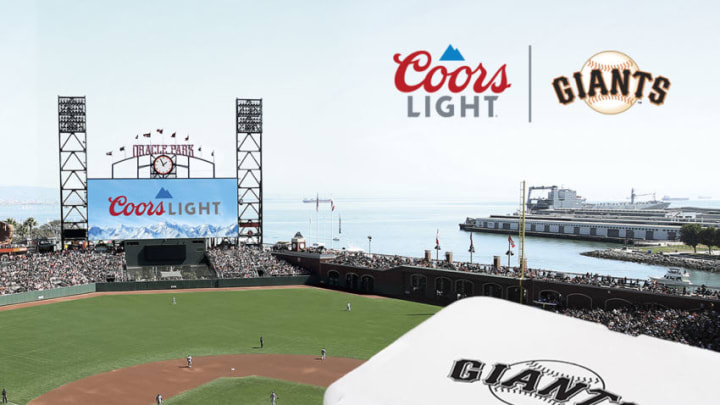 2019 Coors Light Major League Baseball Yeti Cooler (San Francisco Giants) /
To kick off the Major League season the San Francisco Giants and Coors Light have teamed up to give YETI coolers to 300 lucky Giants fans.

Giants fans were disappointed with the team's 8-1 loss on Opening Day against the rival Los Angeles Dodgers. Perhaps fans looking for some better news might be interested in the Giants' giveaway. YETI, Coors Light, and the Giants have teamed up to give 300 lucky Giants fans a limited-edition cooler.
The giveaway is a piece of Coors Light's #MadeToChillSFSweepstakes. According to PR Representative James Masello, "Knowing fans won't have the same experiences as in past years, it was important to the Giants and Coors Light that their fans could still take in the game with some ice cold Coors Light, even if it's outside the confines of Oracle Park."
Luckily for anyone looking to get in on the action, the process is quite straightforward.
Before you can enter, all participants must be a legal resident in California, at least 21 years old, and have a public Twitter account. If you meet those requirements, just follow a few simple steps to enter the drawing.
First, follow the Giants' Twitter account (@SFGiants). At some point before the entry period ends at 5:00 am Pacific Time on July 30th, the account will post a Tweet inviting entries. From there, anyone who retweets the post and includes the #MadeToChillSFSweepstake hashtag will qualify to win.
The winners will be drawn on Friday, July 31st and each of the 300 winners will receive the limited edition Coors Light San Francisco Giants YETI Roadie (retail value of $218.00).
The YETI Roadie has a 14 can capacity and contains 2 inches of PermaFrost Insulation to help keep its contents nice and crisp. Last year, the YETI Roadie 20 was reviewed by RizKnows (an independent reviewer) and received some of the strongest reviews of any coolers tested. If you've been looking to add one to your repertoire to deploy on camping trips or just in the backyard you might as well enter and try to get one specially made for Giants fans.
Good luck to everyone who enters!