San Francisco Giants Minor League Update: What's Happening on the Farm?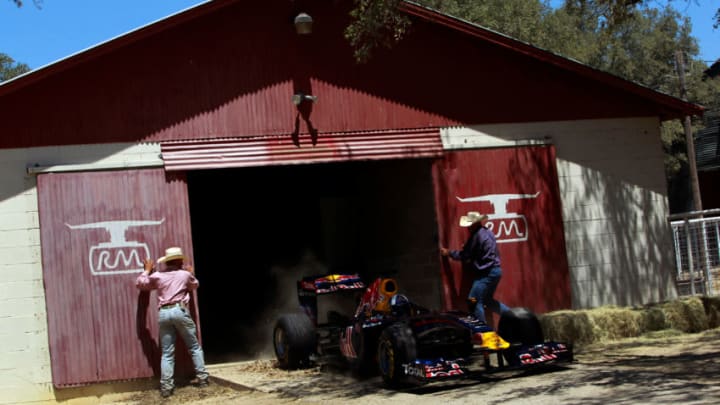 JOHNSON CITY, TX - AUGUST 19: Former Formula One driver David Coulthard of Great Britain drives the Red Bull Show Car out of a barn at a ranch on August 19, 2011 in Johnson City, Texas. (Photo by Tom Pennington/Getty Images for Red Bull) /
SACRAMENTO, CA – MAY 14: The peloton crosses a bridge during stage one of the AMGEN Tour of California from Sacramento to Sacramento on May 14, 2017 in Sacramento, California. (Photo by Bryn Lennon/Getty Images) /
Sacramento River Cats
Record: 20-19, 2nd in PCL Northern Division
The River Cats are enjoying one of their better seasons since the Giants took over baseball operations with the team. Although, thanks to the taxi squad it's been a revolving door for fringe 40 man guys and prospects.
One guy who Giants fans are familiar with, Orlando Calixte has been doing well, as he was last year. Along with someone like Chase D'Arnaud, the man who Calixte is splitting time with, the two have virtually matched each other's production, as they both have accrued 51 total bases.
Along with those who are less talked about, Dereck Rodriguez has been phenomenal, going 3-0 with a 3.13 ERA over 37.1 Innings. He boasts 40 K to 10 walks, and has a WHIP of 1.18. Here is how the Top 30 are fairing in Triple-A:
Others to take a look at in Sacramento are Ryder Jones, who has a nice average, but isn't even cracking an .800 OPS. The best performing prospect for the Giants in Sacramento right now is obviously Chris Shaw. All the numbers there look quite nice, but those 58 K are a little concerning. I'm sure the Giants would like to see that K/BB ratio dip below 4.0 even, but that power is quite real.
Next: The Giants Offseason Expectations are Working out Well
We're at the 40 game marker roughly everywhere within Baseball. We felt it was worth it to take a good look what was going on within the farm system. It seems like the coaching overhauls in the offseason have benefitted the farm system, as players seem to be performing really well. The success is good news for the future of the San Francisco Giants.