What Mookie Betts trade to Dodgers means for Giants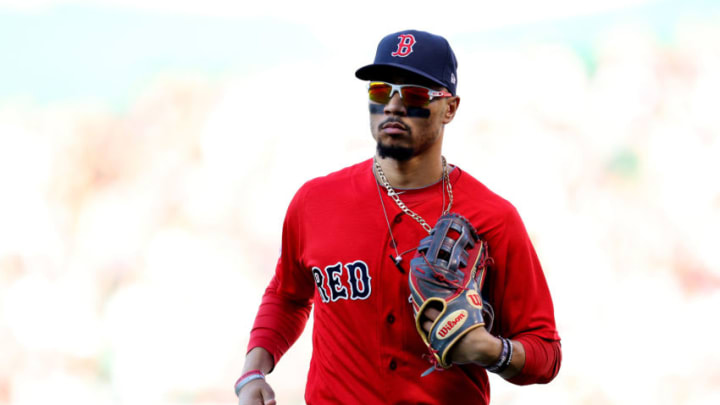 New Dodgers outfielder Mookie Betts. (Photo by Maddie Meyer/Getty Images) /
Outfielder Mookie Betts. (Photo by Maddie Meyer/Getty Images) /
It could change 2020-21 free agency
With Mookie Betts set to be a free agent after the 2020 season, this trade completely changes the dynamic of his free agency.
If he had stayed in Boston, then there is a chance that the Red Sox could have tried to sign him to an extension or tried to win him back by outbidding other teams.
Now that he is on the west coast, it could change his mind on where he wants to play going forward.
Best-case scenario for the Giants, he decides that he likes being in California, but maybe it gets a little too hot for his taste in LA, or maybe he doesn't like the food, or maybe there are just too many people.
At the same time, maybe he finds out he really likes playing at Oracle Park and likes what the Giants are building.
Maybe he thinks: "Hey, I miss the chowder in Boston. Oh look, that fan in the crowd has bread bowl chowder, that sure looks yummy. Maybe I should play here."
Is that scenario likely? No.
Do I know the difference between New England and San Francisco chowder? No.
Are the Giants going to be favorites to sign Betts over teams like the Yankees or Dodgers? No.
Still, it's nice to dream, and maybe playing out west makes Betts slightly more open to signing with the Giants this offseason.
These are just a few of the ways the Dodgers' blockbuster acquisition of Mookie Betts could impact the Giants going forward.