SF Giants News
What Mookie Betts trade to Dodgers means for Giants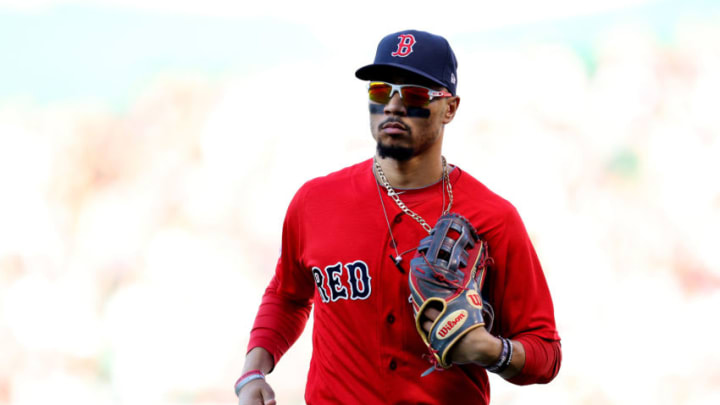 New Dodgers outfielder Mookie Betts. (Photo by Maddie Meyer/Getty Images)
Former Dodgers outfielder Alex Verdugo. (Photo by Harry How/Getty Images)
A weaker Dodgers team in the future?
The Mookie Betts trade made one thing absolutely clear. The Dodgers are 100 percent committed to winning it all in 2020. They have been so close so many times over the past decade that they no doubt feel Betts is the missing piece to put them over the top.
We won't know until October if they are right, but they may be sacrificing a piece of their future to find out.
Included in the trade package sent to Boston was 23-year-old outfielder Alex Verdugo.
Verdugo hit a solid .294/.342/.475 with 12 home runs and 44 RBI as a rookie while also grading out as an above-average defender in the outfield. He will immediately step into the everyday right field job in Boston and look to build off his strong debut.
With five years of club control remaining, Verdugo has a chance to be a long-term contributor. However, the Dodgers felt it was worth sacrificing that for what could wind up being only one year of Betts, who is a free agent at season's end and headed for a lucrative payday.
The Dodgers have been averse to overspending on free agents since Andrew Friedman took control of the front office, so it could very well be a one and done scenario with Betts.
They are rolling the dice that his one year will result in a title. If it doesn't, they may have sacrificed a big piece of their future on a failed attempt at a championship.
That means the Giants could actually find  themselves gaining ground on the Dodgers post-2020 as a result of the Betts trade. The Dodgers are all-in on this year, so the Giants are going to be thinking long-term as opposed to the short-term urgency of the Dodgers.