SF Giants Prospects
Former Giant Ryan Vogelsong Involved In Scary HBP (Video)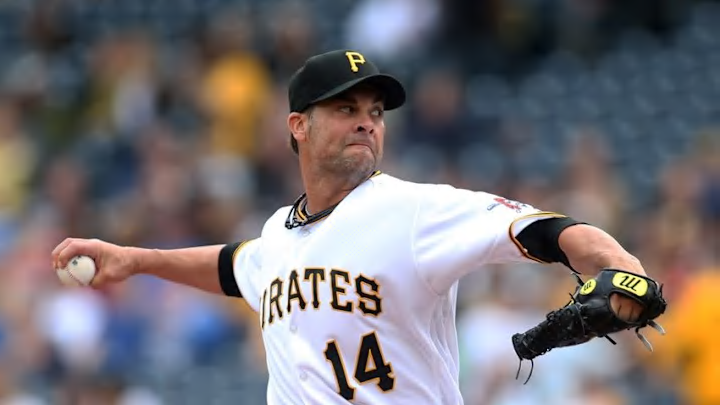 May 4, 2016; Pittsburgh, PA, USA; Pittsburgh Pirates relief pitcher Ryan Vogelsong (14) pitches against the Chicago Cubs during the sixth inning at PNC Park. Mandatory Credit: Charles LeClaire-USA TODAY Sports
Former Giants right-hander Ryan Vogelsong took a fastball off of the left eye in the Pirates/Rockies game today. Colorado starter Jordan Lyles hit Vogelsong with an 0-2 pitch with one out in the bottom of the second.
If you want to see the video, here it is:
Vogey was and will always be a great Giant for what he was able to do for the team.
More from SF Giants Prospects
He was part of the trade that brought back Jason Schmidt, and then showed he had even more value to the team by coming back and becoming an All-Star.
Everyone in baseball is obviously hoping for the best for the big righty. Here are several a few messages around social media.
His former team:
From teammate Andrew McCutchen:
And the latest news from the Pirates Twitter account:
Here's hoping for good news after the evaluation. There is something about the competitive nature of Vogelsong that always showed maximum effort. Those are the type of players, and humans that we should always pull extra hard for.
Always a Giant.